Photo cross process (X-Process)
Cross processing simulates a photographic processing technique which historically used the 'wrong' chemicals to develop film - thus resulting in some dramatic contrast and saturation effects. To access this tool, simply select the Photo Enhance Tool and it is on the toolbar on top.

Below are are just a few examples of the cross effect, applied to the same photo for comparison.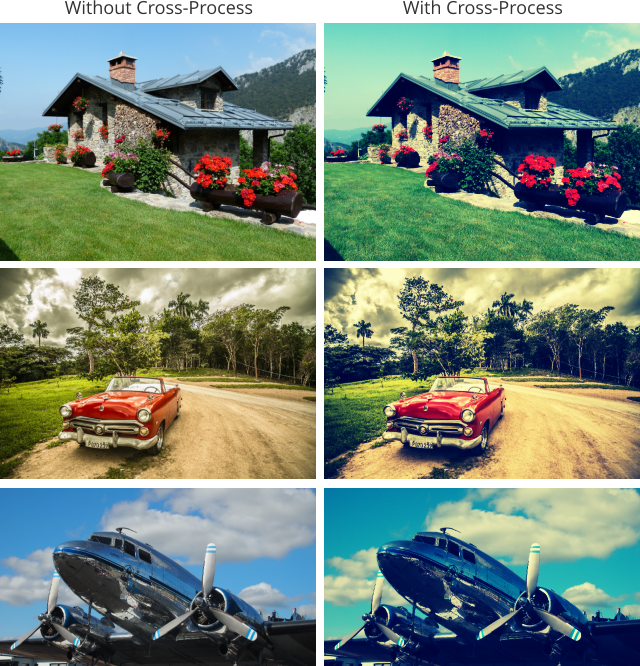 Designer Pro and other photo editing programs achieve this by manipulating the red, green and blue color channels. So what typically happens is that the darker tones become blue as you move the slider to the left whilst the lighter colors take on a yellow hue as the slider moves to the right.