The Xara full width slider (File > New from Content Catalogue > Components > Image Resources > Photo Slideshows and Galleries > Xara Slideshow Widget) now supports the option to make photos span the width of the browser from version 12.6.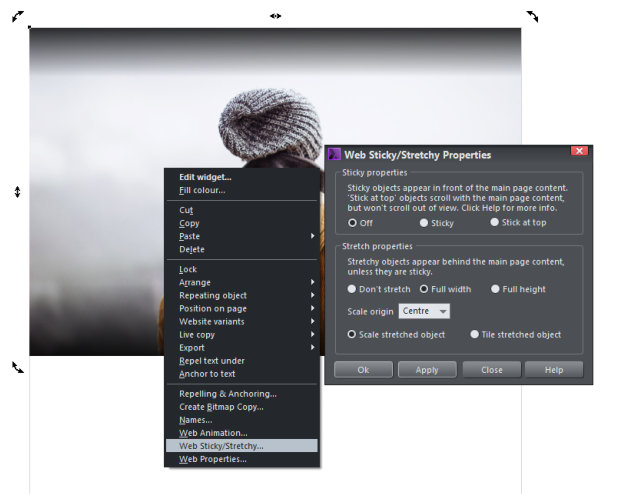 To turn this option on, right-click on the slider on the page, click Web Sticky/Stretchy in the context menu and select the Full Width option in the Sticky/Stretchy dialog. The slider will scale regardless of whether you select tile or scale object.
You can add your images as you normally would (Right-click > Edit).
Restrictions
Unfortunately due to technical reasons the bottom navigation bullet points and arrows are disabled